Softlayer Data Center (USA)
Softlayer - Unlike all other players on the market, it is younger but no worse for that.

Softlayer was founded in 2005 in Dallas, Texas and currently owns 6 data centers in Dallas alone.

In total, the company has 14 datacenters at its disposal, mainly in the USA. One datacenter is also located in Amsterdam and Singapore.

Has a total bandwidth of more than 2 Tbps.

The company owns almost 200 thousand servers (100 thousand of them are active) in various locations around the world.
More than 25,000 clients from more than 150 different countries have chosen this company for themselves, hosting more than 20 million different websites.

In 2010, Softlayer and Theplanet, founded in 1998, merged under the Softlayer brand.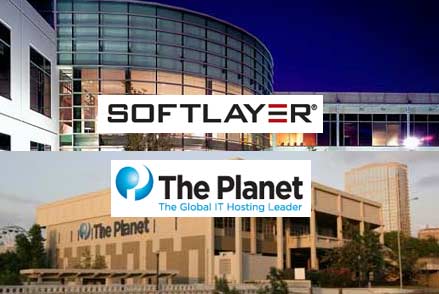 Needless to say, all data centers are equipped with a modern fire suppression system, 4 or more diesel generators and 24/7 monitoring of the data center territory.
Customize your server configuration in the USA.